Expat's guide to the pandemic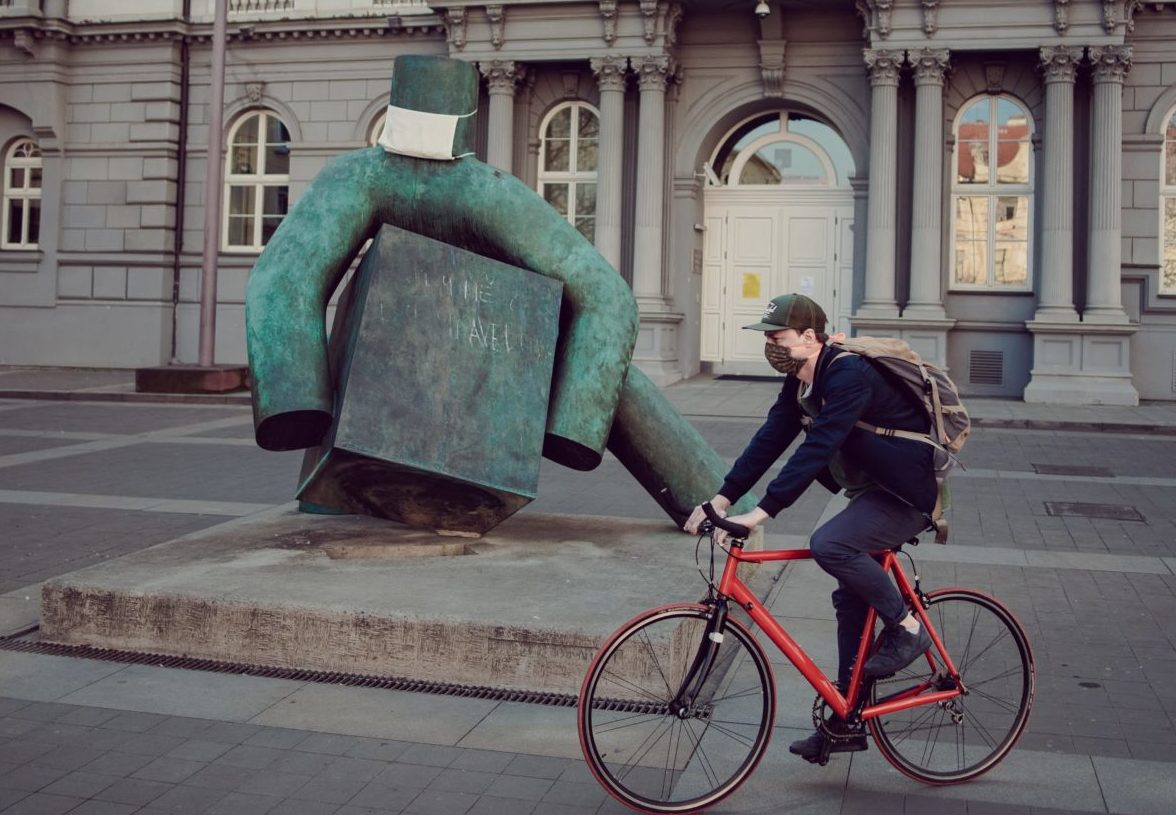 We'll be updating this article as often as possible. Last update: 1 February

Follow the latest news:
Subscribe to Brno news CTV and Brno Daily to get updates in English in your FB feed, or to the Coronvavirus daily newsletter from Foreigners.cz
Q&As:
1. Where can I get tested?
A complete list of testing places (and location) is available at the Ministry of Health website (in Czech only, see "Jihomoravský" section)
2. What are the numbers to call?
contact your GP via phone or mail if you show symptoms
or contact the Regional Public Health Office in Brno (you should reach English speaking operators under the numbers in the picture below)  – they can tell you what you have to do if you arrived from abroad, or if you were in contact with an infected person or where to get tested
or you can contact the City of Brno Infoline at 800 140 800 (ask for an English-speaking operator, they have some)
or the national helpline: 800 129 921 or 1212. They will discuss your case and give you further recommendations
3. Is the Brno Expat Centre open?
We are open again! See our opening hours here. Please, be careful and always consider the necessity and safety of meeting in person. You can also set up an appointment or video call with the right expert.
4. How do I reach the Immigration office?
Your obligations regarding your legal stay are still in place! You have to apply for an extension of stay, report changes, apply for a change of employer, etc. in time.
Read the up to date info at the change of operations of OAMP. Visits are possible only by appointment, apart from some exceptions: you'll find their list on the OAMP office Brno website.
Note that some applications, notifications or any other submissions can be sent by post to the local office of the Ministry of Interior: Address: Ministerstvo vnitra, Odbor azylové a migrační politiky Jihomoravský kraj, Tuřanka 1554/115b, 627 00 Brno-Slatina or to the data mailbox (How to set up a data mailbox?) of the Ministry of Interior of the Czech Republic (ID 6bnaawp).
Please note that if you choose postal delivery, all the required personal documents must be either originals or notarized copies, with the exception of passports, ID cards or EHIC, which can be regular copies and do not need to be notarized. You should send them as a registered letter.
You can arrange your appointment either by phone (543 213 313 or 543 214 316) or electronically at frs.gov.cz.
You can find more information at mvcr.cz.
5. How does this situation affect my residency?
More detailed information regarding the stay of third-country nationals in the Czech Republic can be found here and here.
Czech Embassies
The activities of diplomatic missions of the Czech Republic are gradually resumed. Depending on the epidemiological situation, the conditions for entry into the Czech Republic also keep changing. Czech embassies abroad resumed accepting visa applications (from nonEU foreigners) in countries with low risk of infection. The list of countries accepting visas is available at the Ministry of Foreign Affairs website.
6. Can I travel in and out of the country?
For the up to date information about the border crossing read the Ministry of Interior website or call the telephone line 974 820 680 for inquiries related to traveling during the state of emergency in English.
7. How can I help?
8. Where can I get help with shopping, babysitting?
Masaryk University Helps – if you need help from volunteers, post your request here
Neighbours help – ensures the delivery of food and medicine to people most at risk of coronavirus infection (in Czech only, please use Google Translator)
For further tips, visit coronahelp.cz
9. I am self-employed, is there any financial relief?
A) Direct financial support "compensation bonus"
The compensation bonus will be provided to self-employed persons, members of small limited liability companies (having no more than two members) and persons performing work outside employment (based on agreements to perform work or agreements to complete a job) whose activities were banned or restricted by the government as a result of the state of emergency declared on 5 October 2020.
Entrepreneurs entitled to the bonus should only be those whose dominant source of income in the relevant period from 1 June to 30 September 2020 was generated from a segment directly banned or curtailed by the government, i.e. mainly restaurant services and the organization of congresses, educational events, trade fairs, culture, and sports, etc.
Also, entrepreneurs whose business activities were not directly banned or curtailed but who deliver goods, services or other outputs to entrepreneurs whose activities were banned or curtailed by the government's emergency measures. These involve entrepreneurs whose activities were in direct symbiosis with the closed sectors of the economy. This group of entrepreneurs should be entitled to the compensation bonus on the condition that, as a result of government measures, at least 80% of their business activity was rendered impossible; the income from this activity constituted the entrepreneur's major source of income that cannot be easily replaced with any other; and, simultaneously, it must have been impossible to provide the relevant outputs to somebody else without major difficulties.
The compensation bonus is CZK 500 for every calendar day of the bonus period when your business was shut down or directly affected by the regulations (i.e. from October 5 to November 4 – the first period of the state of emergency, from November 5 to November 21 – the second period, and from November 22 to December 13 – the third period). The bonus is not taxable.
To be eligible for the support, you have to fulfill these requirements:
your business was the source of the majority of your income between June 1 and September 30.
your trade license was valid as of October 5 or suspended after March 12, with this suspension still in effect on October 5.
The bonus is not compatible with with:
unemployment benefits
nursing aid
the special government programs for companies "Covid"
the special government program for employers and employees "Antivirus"
The compensation bonus can be applied within 2 months after the end of the bonus period. For the first bonus period until January 5, 2021, the second until January 22, and the third until February 15.
The application form and the declaration form are available as a web-based or pdf documents. Don't forget to sign both the application and the declaration before sending /delivering to the Financial office.  More details at the COVID Portal (in English) and FAQs at the Ministry of Finance website (in Czech).
B) 'Nursing Aid'
Ošetřovné ('nursing aid') of 400 CZK per day is available for a self-employed person unabled to work due to taking home care of a child younger than 10 or disabled person who is in quarantine or affected by school closure or social welfare facility.
You can apply for the past days until the end of April through the form  Žádost o dotaci z programu "OŠETŘOVNÉ" pro OSVČ (to be filled out in Czech and printed as PDF and sent to the Ministry of Industry and Trade or electronically by your 'data box' – datová schránka).
Be aware, you cannot collect the support from both programs, Nursing Aid and Compensation bonus, but only one of the two.
C) Rent support "COVID – Nájemné"
A government program "COVID nájemné" covers up to 50% of the rent in July, August, and September to entrepreneurs who had were affected by the government restrictions. More details here (in Czech).
Protection of the lessees: If you had to close your business premises due to the government measures since 12 March, you can ask your landlord for a postponement of rent for up to three months. If you're behind with your rent (but not with payments for services or utilities!), the landlord doesn't have the right to terminate the lease due to such delay. This protection period will last until 31 December, which is also the deadline for paying back the missing rent. Additionally, many property owners (including some municipalities) have started providing discounts or made a delay possible on their own accord, so talk to your lessor.
D) Also
In addition, the EET (Electronic Evidence of Sales) system is suspended during the state of emergency, and for three months after.
A complete overview of government support programs is available in this document (in Czech).
10) How can I spend the time at home?
There's only that much Netflix one can watch. Intersperse it with:
11) When can I get vaccinated?
For now, only the citizen groups most at risk are receiving the vaccine, i.e. people over 80 years of age and healthcare workers. The number of vaccines delivered to the Czech Republic only covers the 2 doses for these groups of people. Registration for a vaccine takes place through this (quite complicated) system. All information on the government website is unfortunately only available in Czech so far. Vaccination for other citizens will only occur later on in the year when a sufficient number of vaccines is available countrywide. We are following the news and we'll keep you informed when the time comes.
---
Picture by Jirka Lubojacky.
Edited by Jan Kopkáš, Lucia Konôpková, Katka Báňová, Veronika Kiruščanka and Jack Stephens.