Through Brno: A bridge to the past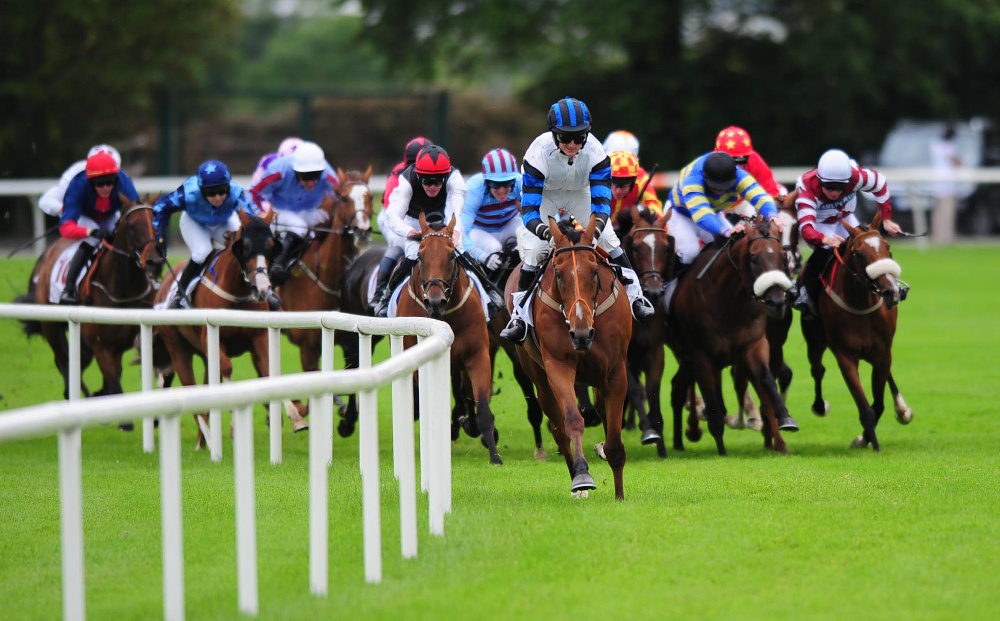 After university, I edited the sports section of a small newspaper for three years, managed the publicity department of a horse racetrack in Seattle for five years, then coordinated the website and contributed to publicity and marketing for New York horse tracks for five years. That was the first 13 years of my professional life.
Now, here in the Czech Republic, I have taught English, proofread, edited, translated, and written various blogs for both non-profit and profit organizations. That has been the last 12 years of my professional life.
In other words, soon my career will be equally split between the United States and the Czech Republic.
That is a remarkable realization. Many local expats can probably also appreciate that reality: time keeps ticking when you move here and, before you know it, you are more defined by what you do in the Czech Republic than what you had done before.
I mention all of this because on Saturday, Sept. 30, the horse track in Brno-Dvorska will hold its third and final day of racing for this year.
Trust me, this all fits together.
***
I don't think anyone in the Czech Republic really understands what an expat's life was like before they moved here. My friend grew up in Dubai, another in Ireland, others in England; we have talked through many alcoholic drinks, but I don't really have a good image in my head of where they are from or what they had done before they came to Brno. Even a buddy from Seattle, where I spent many years of my life, is more defined by our Czech experiences than any image I may have of him in America.
Crossing an international border for a career or a life-choice creates a before-and-after balance. For some, the new country may be the natural continuation of their home-country lives. For others – I think everyone to some extent – the new country is a way to leave unwanted parts behind and try on a different set of clothes.
Whichever it is, I think it is important to have a connection back to the past.
***
For 10 years of my life, I was a professional publicist for horse racing. The final five were on the biggest stage: New York.
Few Czech acquaintances know this about me and no one has much of an idea what it even means to work in the horse racing industry. Every day I commuted by subway from midtown Manhattan across Queens to either Belmont Park or Aqueduct Racetrack. In the summer I moved upstate for six weeks at Saratoga Race Course. I watched between 8 and 10 horse races a day from my desk in the press office or from the press box a few steps away. Often I would interview muddy and still-breathing-hard-after-a-race jockeys and titans-of-industry millionaire horse owners. I created online contests that were immediately popular and still exist today. And I cashed my paychecks every Thursday at one window on the main level of the grandstand, then slid down to the next window to bet $20 to win on the No. 6 in the fourth race.


There were definitely days when I "worked for free" because of the amount of money that I lost when a jockey made an idiotic timing decision or a beautifully turned out Thoroughbred failed to show any talent. If I'm honest, I broke even or lost a little bit. I never struggled for rent or food. I was young and single. So, I have no regrets.
I left New York and horse racing for a variety of reasons. It was the right thing to do at the time. And I'm glad that I am where I am now.
Yet, I don't often have occasion to tell horse racing stories to my Czech friends. Here, for example, is a good (clean) one: It's New Year's Day 2005. I am the honorary steward for the Interborough Handicap. Bank Audit wins the race. I am in the Winner's Circle (wearing a terribly ill-fitting sports jacket) and I present the trophy to the winning owner, trainer, and jockey. My roommates and friends watch on television from the all-night-and-into-the-next-afternoon party that I had left that morning; they later maintain that they can see my bloodshot eyes. Two weeks later, the cover of the New York Daily News blares: "Milk Shake-Down: Top Trainer Among First Busts in Alleged Horse-Race Fix Ring." The trainer from my race was caught juicing his horses. The headline was a play on the name of my online game, SHOWdown. And the proof came from wiretapped phone conversations that the FBI recorded of New York-area mobsters as they prepared to place their bets and win thousands of dollars.
There are many more stories: Organizing press conferences. Being interviewed for television shows. Contributing to radio programs. Interviewing sheiks. Petting multi-million-dollar Thoroughbreds. Interviewing legendary jockeys. Being sworn at by legendary trainers. Helping mares birth foals. Having articles written about me during potentially historic Triple Crown runs. And agonizing over three failed attempts at the Triple Crown by War Emblem (2002), Funny Cide (2003), and Smarty Jones (2004).
But all of that is in the past. None of it squares with the current reality of being a married-with-two-infants, middle-aged, constantly-working teacher/professional writer who harvested 25kg of potatoes from his garden last week, ran three half marathons so far this year, and just had 12 meters of sewage pipe replaced under his 90-year-old semi-attached house in Brno, Czech Republic.
***
Luckily, the Sport of Kings links my American self and my Czech self. Horse racing is about as proportionally equal in popularity in the Czech Republic as it is in the United States: it is a fringe sport that most people only think about when there is a big and traditional race.
Brno-Dvorska has a small track that holds three race days a year. On Saturday, Sept. 30, there will be eight races, five on the flat track and three steeplechases. Post time for the first race is 1:30 p.m. Admission is 60 CZK for adults and 30 CZK for children. The racing program costs 50 CZK. Parking is available for a small fee. Public transportation is via bus No. 48; get off at the Vlčkova stop.
It is a fun atmosphere, with pony races, parachutists, arts and crafts, food and horse-related products. You can drink beer and bet. (The last time I won 1,600 CZK on a 10 CZK bet.)
Then, on Sunday, Oct. 8, the 127th running of Velká Pardubická will go to post in Pardubice. It is a 6.9-kilometer steeplechase over 31 obstacles that is known around the (horse racing) world. Tens of thousands will be in attendance and many more thousands will watch on live television.
I used to make pilgrimages every year just to be part of the charged atmosphere that permeates the crowd before the big race begins. Since having kids, I watch the races on television. This year I may even be able to bet from home via Tipsport.
Just like in the United States, there are many amazing stories and emotions connected to horse racing here in the Czech Republic. Victories and head-bob losses. Life and death. Exultation and heartbreak.
And, at least for me, nostalgia and a bridge to my past.