The waste collection fee is due in May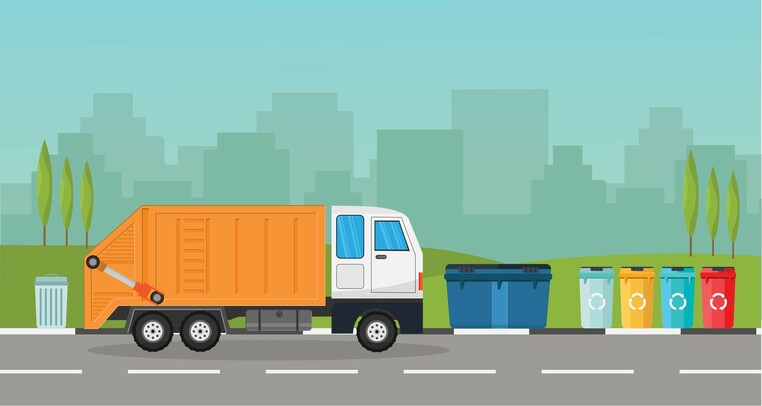 All foreign citizens who stay in Brno for longer than 3 months have the responsibility to register for and pay the waste collection fee.
It needs to be paid by 31 May (if you arrive before 31 May) or within 15 days after the commencement date (if you arrive later in the year than 31 May).
The municipality has announced the regulation in several languages, including English here.
How to pay
Step one: Register
New residents register to the Environmental Department.  You can do so online through the BrnoID system, clicking on 'Waste Tax'.  It's a useful site and English-friendly. Among other things, it allows you to prepay a šalinkarta (ie. public transport) online.
You create an account (you need only to fill in an e-mail and set a password) and submit a form for reporting the stay of foreigners, including your family members.
(Those already registered in the past skip this step and proceed to the payment.)
Step two: Pay
Once registered, you can pay:
A) through the BrnoID eshop; or
B) by transfer to the bank account number 111220022/0800. As the payment's identification symbol (variabilní symbol), use your identification number (issued by the Czech Immigration office as rodné číslo) or your date of birth (in the format ddmmyyyy); or
C) in cash on Šumavská 33, building A, 9th floor.
The waste collection fee is set to 670 CZK in 2019.
If you arrive later in the year, you can deduct approximately 56 CZK for each month you hadn't lived here. A reduced fee of 500 CZK per year is to be paid for children up to and including the age of 3 and people aged 70 or over.
When you finish your stay in Brno, remember to de-register. Fill in a form reporting the end of stay of foreigners within 15 days of your departure.
If you have more questions, read our guide on Waste Collection and Recycling.