Retro Consistorium: No, it's not a spell from Harry Potter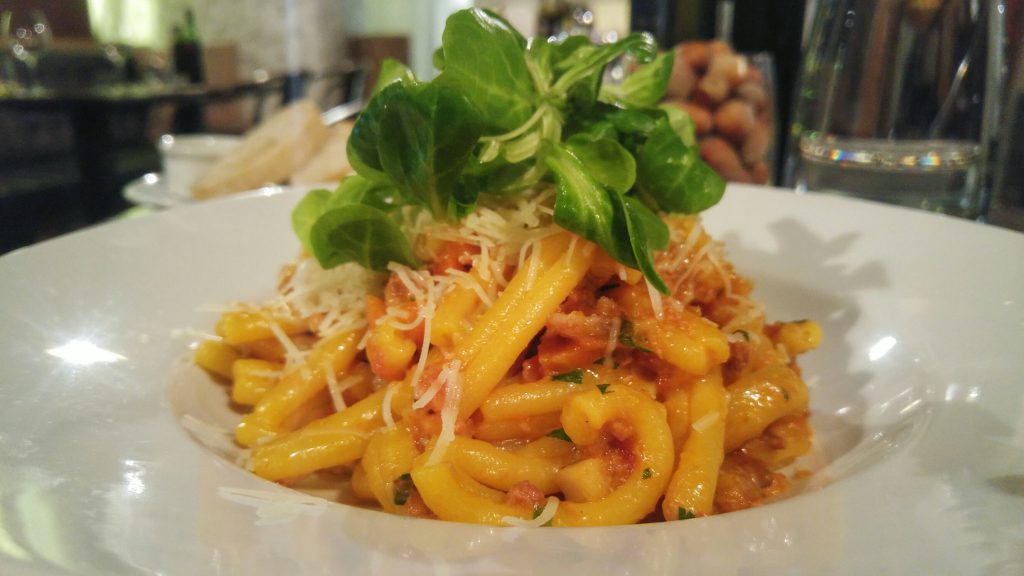 "Happiness is the longing for repetition," wrote Milan Kundera – in the result for the Google search I made on the term "quotes about repetition".
Many restaurants have problems with consistency but when you visit somewhere a bit more upmarket you expect to get the same high quality experience every time. It's part of what you're paying for. Retro accomplishes that while setting itself apart from it's competitors. It has a far more casual feel.

At many high-end restaurants in Brno the meal is a sort of formal entertainment. Think business dinner, or significant romantic anniversary; the waiter performs his (it does often seem to be a he) ritualistic dance, pirouetting around the chairs distributing menus and pouring wine, giving well rehearsed introductions to each dish, recommending various sundries to even further flesh out your degustation experience, your waist, your bill, and his tip. You'll be lucky to get out in less than 2-3 hours.
Retro drops a lot of that pomp. There's nothing to stop you taking your time, but if you want your belly full and wallet empty in 45 minutes that's fine.
The atmosphere is "cosy modern wine bar", mostly shades of brown and low lighting that create a candle-lit aura. The waiter comes to take my drink order, and my chardonnay arrives along with nibbles: slices of ciabatta with olive oil for dipping and a ramekin of salted chick peas.
Here I must issue a warning: if you're on a date I advise keeping away from the chick peas. They taste nice enough but they're a devil to get hold of. The bowl is too small and too full to fit my fat fingers, but I'm hungry nonetheless. Visualise in miniature an overenthusiastic and overweight Dad thrashing around in a children's ball pool. All the peas erupt and roll merrily over the edge to meet their final doom, popping like crunchy bubble-wrap underfoot of a passing waiter.
My starter is the prawns in batter. The batter is bubbly, light, and crisp as glass. It's salty but not oversalted. The garlic aioli is sweet and creamy. I believe this item is a permanent fixture on the otherwise seasonal menu, so they've had plenty of time to perfect it. If you occasionally crave that magic combination of prawns and garlic I doubt you'll find a better rendition anywhere else in Brno.
My main dish was strozzapretti (pasta) with a veal ragu. Let's call a spade a spade – this is basically a posh bolognese. It's great, though. I'll leave aside the sauce; what really makes the dish is the pasta.
Freshly made (as one would expect), the texture is pitched perfectly – soft and fluffy on the outside, but firm in the middle, firm enough that there's an increasing resistance as you bite down. It's the same pleasing tactile feedback you get from biting into a tender steak. You really feel there's something between your teeth. The sauce clings to the surface in just the right proportion, with melting parmesan shavings giving it that extra gloop that keeps the flavour lingering on the tongue.
It's safe to say I like Retro. For the sake of clarity I need to include that I've been a quite few times. The food has been good to excellent on most occasions, and has never been bad. It bears mentioning because it shows that they might not be all the way there with consistency, but they're way far better than most.
They manage to fill the currently underpopulated zone of "fine dining without the fuss". The pasta dishes there are a real highlight. The wait staff are competent and attentive without being bothersome. The food comes out in a timely fashion. Add to that the wine selection is fantastic. I like Retro Consistorium a lot.