Brno success stories: From AVG to Avast - The world's antivirus scene starts here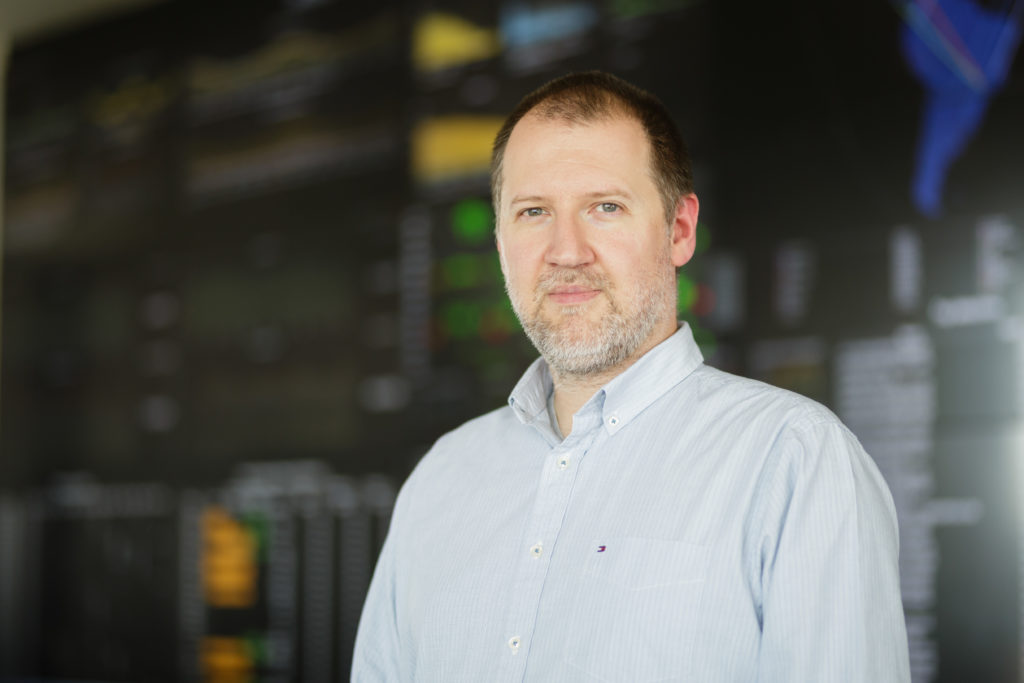 Practically all of us have antivirus software installed on our computers. And the largest number of users worldwide use the product being developed here in Brno. 
Three years ago, the Brno based AVG company merged with Prague based Avast and now it represents one of the top world-class products, having a turnover of over USD 800 million and physical presence in 15 foreign countries. 
We spoke with Jiří Bracek, Avast's Threat Labs vice-president, about the ups and downs of doing business from Brno and the key factors to their success. His is the second in a series of interviews with the personalities behind notable Brno companies that operate internationally (read the interview with Kentico here). 
This story mentions several names, all of them referring to the same company (or almost the same). Let us walk you through it. It all started in 1991 in Brno, two years after the Velvet Revolution, when Jan Gritzbach founded the Grisoft software company feeding the local hungry market with personal computers. In 1997, it sold the first AVG product licenses abroad – in the UK, then in Germany and in the US, their main market, where the product eventually became available as freeware. Back then, this was quite novel and innovative.
Antivirus protection became the main business focus and in 2001, the internationally successful company had received the first external investment from Benson Oak. It sold its shares to two big venture capital funds four years later. In 2008, Grisoft was renamed AVG in order to promote a single brand and in 2012, the company secured its listing on the New York Stock Exchange.
Surprising, at least for some, might be the fact that AVG was competing globally with another Czech antivirus company – Avast. There had been talks of acquisition for a long time but it was unsure which way it would go. Finally, in 2016, Avast acquired AVG for USD 1.3 billion. Now, Avast is the world leader in security software with some 440 million users. The total number of employees is 1700, with 400 of them based in Brno. 
The company continues to offer the same complex security package under two original brands (antivirus protection, antispam, phishing and passwords protection, firewall, etc.) with the best integrated functions based on the combined know-how of two companies. Their business is based on the premium model – basic functions are free and about 10 % of paying customers get extra functions. 
Avast has now branches in 15 foreign countries, including, for example, the US, Canada, Brazil, France, Russia, Germany and Japan. In total, the software has been localised into 22 languages. One of the top worldwide competitors – next to Symantec, Microsoft, McAfee, Avira or Kaspersky Lab, is the Slovak ESET, with more focus on enterprise clients and its headquarters in Bratislava (150 km from Brno). Believe it or not – they have another world-class antivirus development team in Brno. 
Brno is mainly the development centre. Cooperation with local universities, mostly Brno University of Technology, is becoming more and more important. The company hires some ten graduates every year. It recruits students too, during their bachelor or master programmes. 
Where are Avast innovations headed to now? 
"Even though the protection of cell phones and tablets remains an important part of our revenue, the growth expectation is limited," Jiří says. "But the company bets on the internet of things – protecting cameras, TVs, speakers and other devices interconnected via the internet. That could create a new business segment – remote maintenance via a router with their own hardware equipment. Machine learning and other forms of artificial intelligence is another area where innovation can help preventing unknown cybersecurity threats."
Avast's foreign crew in their Brno office is quite small right now, but English is spoken at some meetings and nationality's ceasing to be relevant. They often cooperate with development teams in the UK, Germany, Serbia and Slovak Žilina. Both Avast and AVG had foreign top managers in the past, though since July, the new CEO is Czech – one of the very few Czechs worldwide who became top managers in a company of this size and this global reach.  
Avast is an example of a global leader advertising Brno as a promising technology centre to the world. Although the low salary advantage compared to Prague is slowly fading, there are still several ecosystem incentives putting Brno ahead for many employers. 
Jiří Bracek joined Avast in 2016 through the acquisition of AVG Technologies as an Engineering Director, and is now Avast's VP of Threat Labs, a team of more than 120 security experts dedicated to stopping malware attacks. Jiří holds a Masters degree in Informatics from the Masaryk University in Brno and has 17 years of experience in computer security and software development. He spends his free time with his wife and their son and daughter.
Avast in numbers
| | | | |
| --- | --- | --- | --- |
| | 2016 | 2017 | 2018 |
| Turnover (in mil CZK) | 18,306 | 16,607 | 18,242 |
| EBITDA (in mil CZK) | 9,051 | 9,602 | 10,065 |
| Employees worldwide | 1,795 | 1,655 | 1,700 |
| Employees in Brno | 428 | 306 | 400 |