Arts scene: A night at the opera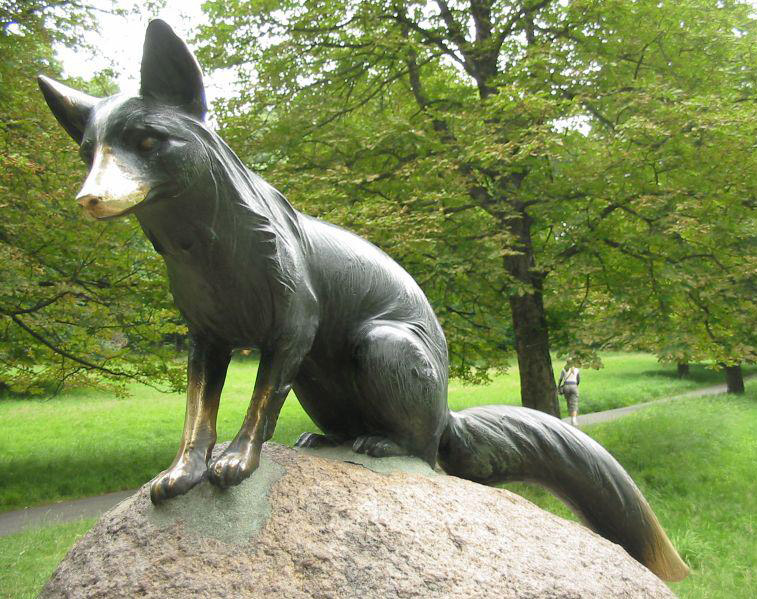 In case you hadn't noticed, opera here is a "thing." This should come as no surprise, given that opera was born in Europe and has been a dominant art form in the region for the last 300+ years.
The Czech Republic boasts a whopping 10 opera companies, and given that we're spitting distance from Vienna, arguably home to the best opera in the world, it's no wonder that Brno features one of the largest.
I got some inside scoop about opera in Brno from a friend who plays in the orchestra for the
National Theater of Brno
. It may surprise you to learn that most of the works in the company's
repertoire
are performed without rehearsal. That seems to be the way things are done in this region, because another friend who plays with the Vienna Philharmonic
–
who also provide music for the legendary Vienna State Opera
–
says it's the same way there.
Once a production becomes part of a company's repertoire, it gets programed many times throughout the season and year after year in rotation with the other repertoire staples. (By contrast, where I come from most companies will program an opera to run for several consecutive nights, or maybe a week to 10 days, before closing that production and moving on to the next.)
It continually amazes me how alive the arts scene is here to be able to support so much programming.
The National Theater of Brno's current repertoire includes at least 25 productions that are rotated throughout the year, including the upcoming Czech premiere of the racy new British opera
Powder Her Face
, which opens January 29.
If your mental image of opera is nodding off while the fat lady sings, be assured that most plots
–
like this one
–
are filled with enough drama and intrigue to rival the best of whatever new miniseries Netflix or Amazon might dish out.
Whether you're a seasoned opera vet or newbie looking for a way to get through the grey months of winter, there's bound to be an opera that will appeal to you. Here are my top five picks for what to see in Brno this season:
music by Thomas Adès; libretto by Philip Hensher; 2 hrs 30 mins
In keeping with the city's fascination with all things sexual (clock, horse, need we say more?), Brnoians should enjoy this contemporary opera by British composer Thomas Adès, based on real-life character Margaret Campbell, Duchess of Argyll, who created a 1963 public sex scandal in Britain. The opera was premiered in 1995 and includes explicit scenes and dialog. The technically demanding work is scored for a chamber orchestra of only 15 players and will be performed in the intimate setting of the Theater Reduta.
music by Gioachino Rossini; libretto by Cesare Sterbini; 1 hr 50 mins
This classic comic opera by Rossini, first performed in 1816, never disappoints with it's catchy tunes and classic characters. (A.k.a. Figaro.) Love, disguises, and power struggles over an inheritance provide not only the plot line, but ample opportunity for comic relief.  (And if you want to keep laughing long after the opera's over, be sure to catch the classic Bugs Bunny spoof.)
music by W.A. Mozart; libretto by Lorenzo da Ponte; 3 hrs
Few moments in opera are as iconic as Don Giovanni's famous Commendatore Scene, which you may recognize from the movie Amadeus. The opera's plot was inspired by the legend of Don Juan, and includes a dramatic scene where Don Giovanni, quite literally, goes to hell. The work was composed at the request of the National Theater in Prague, and was first performed there in 1787.
music by Leoš Janáček; libretto adapted from novella by Rudolf Těsnohlídek and Stanislav Lolek; 2 hrs 10 mins
If you read my blog a few months ago, you may remember that composer Leoš Janáček hails from Brno, where his dark opera Jenůfa received its premiere in 1904. His comic opera The Cunning Little Vixen, depicting life in the forest centered around the scheming vixen Bystrouška, also received its first performance here, in 1924. The "extraordinary opera turned convention on its head and created music of heart-stopping beauty," according to The Guardian.
music by Giacomo Puccini; Libretto by Luigi Illica; 2 hrs 50 mins
If you've never experienced an opera by Puccini, this is the one to start with. Set in Japan, its story of love, tragedy, and despair includes some of the most lush, gorgeous music ever written and showcases Puccini at his finest. First performed in two acts in 1904, the standard three-act revision by Puccini was completed in 1907. Bring tissues.
Other major opera productions this season include:
Kiss (Smetana)
Aida (Verdi)
La Traviata (Verdi)
Turandot (Puccini)
Jenufa (Janacek)
Flying Dutchman (Wagner)
Polish Blood (Nedbal)
Tosca (Puccini)
Carmen (Bizet)
Nabucco (Verdi)
The Bartered Bride (Smetana)
La Dafne (Gagliano)
See the dates and times.