Oscars 2016: What's showing in Brno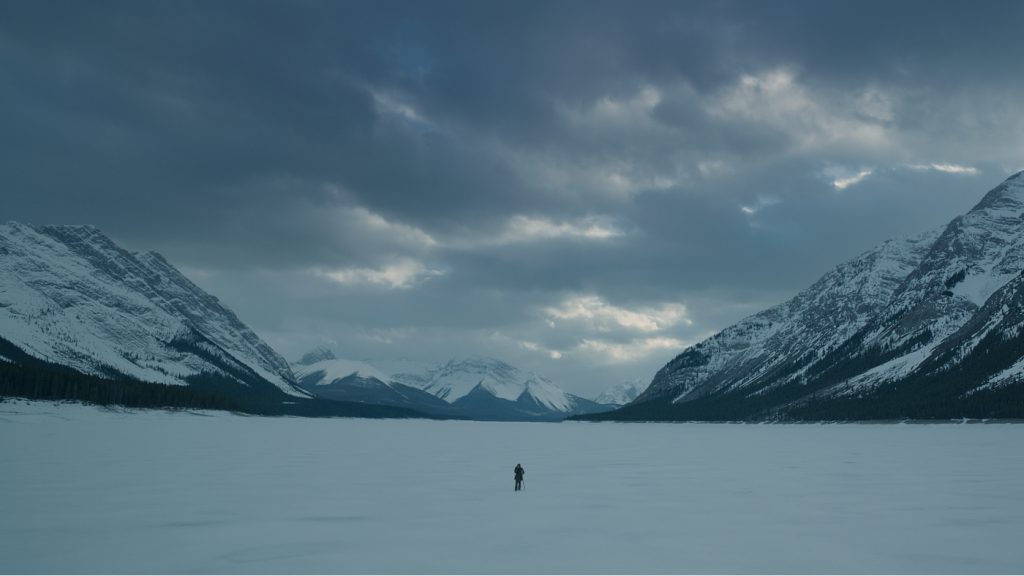 It took a while to get going, but 2015 turned out to be a pretty good year for movies. The current trend of holding back all the good stuff until just before the awards season means we're suddenly flooded with dozens of films we need to see before the next batch arrives.
Here's a summary of the Oscar contenders currently playing in Brno:
The Revenant (Alejandro González Iñárritu)
Iñárritu's harsh, brutal, beautiful tale of survival and revenge is building ominous momentum leading into the awards, and I suspect it'll take Best Picture. It has proven divisive with audiences, and personally I find some of the directorial decisions a little too grandstanding, drawing attention away from the storytelling. Which is perhaps a conscious choice, because there's not much story here, spread thin over two and a half hours.

Leonardo DiCaprio is such a sure thing for Best Actor that you can bet your house on it, although he's such a firm favourite that your winnings would only stretch to a new set of gnomes for the garden. I'm a big admirer of DiCaprio, although I find something rather desperate about the lengths he's willing to go to in pursuit of his long-coveted Oscar. As a vegetarian, he must be pretty committed to his art to eat raw bison liver. He's a bit like a someone in a reality TV show, prepared to subject himself to all manner of indignities to win the viewer's vote.
Showing at: Kino Scala, Kino Art, Cinema City Velký Špalíček and Olympia.
Brooklyn (John Crowley)
I've yet to catch this one so have little to say, although I hear Saoirse Ronan's performance is outstanding.
Showing at: Kino Art.
The Big Short (Adam McKay)
A film about the financial crisis of 2008 sounds like it should be a Big Snooze, but McKay creates a compulsively entertaining expose that will get you quietly angry. It does a skilful job creating a sense of impending disaster, and lucidly explains the numbers stuff so you're never confused about what is going on. The main characters – financial mavericks who make a fortune by betting against the housing market – could have been repellent. The empathetic performances, especially from Steve Carell, keeps you somehow rooting for them.
Showing at: Cinema City Olympia.
The Danish Girl (Tom Hooper)
Awards junkie Eddie Redmayne is hoping for back-to-back Oscars this year, trading Stephen Hawkin's specs and talking wheelchair for a wig and his granny's pearls to play Einar Wegener, recipient of one of the first sex change operations. Redmayne's MO is becoming clear – finding award-bait roles in reputable, middle-of-the-road movies, and this season he may have the dubious distinction of winning both an Oscar and a Golden Raspberry in the same year. For that to happen, he'll need to find a way of getting Leo Di-bison-liver-Carpaccio disqualified before February 27.
His co-star Alicia Vikander is also up for Best Supporting Actress. 2015 was quite a year for the rising star, who could have just as easily received a nomination for her role as the sneaky robot in the excellent Ex Machina.
Showing at: Kino Scala.
Joy (David O Russell)
Typically uneven and quirky even by David O Russell's chaotic standards, Jennifer Lawrence illuminates this tale of a woman who invents a revolutionary mop. Like Redmayne, she's capable of making distinctly average material worth paying to see.
Showing at: Kino Art.
The Hateful Eight (Quentin Tarantino)
I neglected to mention the score for The Hateful Eight in my review last month. Tarantino coaxed the legendary composer Ennio Morricone out of retirement for his gory whodunnit, and I would be absolutely delighted if he won the Oscar for Best Original Score. He was given an honorary award in 2007, the Academy's way of saying "sorry we didn't recognise your work in the past, here's one before you die" and it's mind-boggling that he never actually won an award for one of his scores.
Jennifer Jason Leigh is also up for Best Supporting Actress, chewing her way through the scenery as the coarse, dangerous Daisy Domergue.
Showing at: Kino Scala, Cinema City Velký Špalíček and Olympia.
Creed (Ryan Coogler)
The build up to the Oscar jamboree has been tainted by a race row, regarding the lack of nominations for black actors. In truth, the problem goes a lot deeper than the Academy Awards – there simply aren't enough quality roles for black actors in the type of movies that get nominated for Oscars. Michael B. Jordan probably should've been nominated for Best Actor for his focussed turn in this solid seventh entry in the beloved Rocky franchise. He plays the troubled son of Apollo Creed, Rocky's first nemesis.

The Oldies have been better represented this year, with Charlotte Rampling getting a deserved Best Actress nomination for her heartbreaking work in 45 Years. On the down side, her racist grandma-like contribution to the diversity kerfuffle means she probably won't get invited for tea round Spike Lee's house any time soon.
Sylvester Stallone warrants his Best Supporting Actor nomination, reprising his role as Rocky Balboa in an extremely dignified performance. He faces stiff competition from the likes of Spotlight's Mark Ruffalo and The Revenant's mumbling Tom Hardy. Yet the Italian Stallion has faced greater odds before, and nostalgia for the  old slugger might tip the vote in favour of Philadelphia's favourite fictional son.
Showing at: Cinema City Olympia.
Enjoy the Oscars!