Honeywell: Endless possibilities to develop myself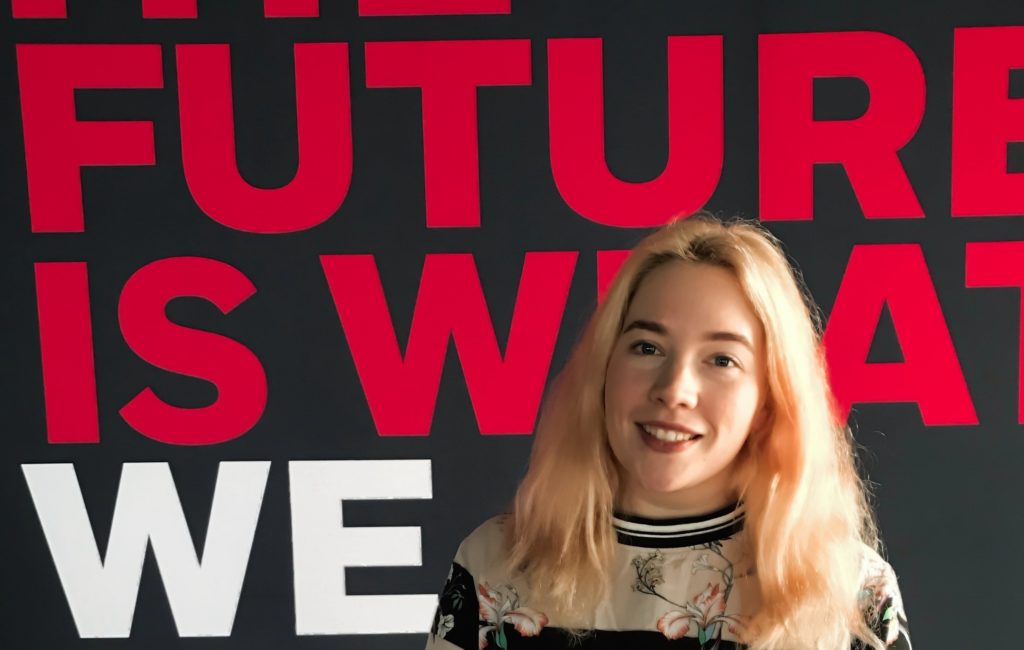 Maria, a footwear designer from Estonia, shares her story about life in Brno and her unique job in Honeywell. "Brno's magical, but in order to have it all, you need to put some effort in first, too."
This interview was brought to you by Honeywell.
Name: Maria Rojko Nisu
Title: Footwear Engineer
Time at HW: 1 year
Time in Brno: 5 years
Nationality: Estonian
Q: How do you find living in Brno as an expat?
Honestly, I love it here. Not all days are the same, but most of the time I find it cozy here. Brno is very compact – there is a great support system for foreigners, a good cultural room and mostly safe in all hours of the day. There is a lot happening, events of all sorts – design, art, entrainment, theater, etc. and almost every area is also covered at least with one English-friendly option.
I believe it's not the same for everyone, but compromises have to be made everywhere and it's just up to you if these conditions are acceptable for you. There are always things that could be improved, but my general feeling about Brno being my home is a really positive one.
Q: Can you give some personal recommendations to the readers about things in Brno?
My latest discovery for food experience: Cà Phê Cổ – it's a new place for high quality Vietnamese food with a beautiful interior
Best ice cream in town: JEŠTĚ jednu (translation: One More)
Cinema: Kino Art
Eclectic music venue: Kabinet Muz
Q: What do you like about the area?
Another positive aspect about Brno is how close everything is – it is in the heart of Europe, so you can be on the ski slopes within an hour's drive. Also, long weekend trips can be made easily, since you have plenty of options – road trip within the Czech Republic, or a city trip to nearby capitals, where you can catch affordable flights to onward destinations.
I am still discovering the Czech Republic and I must say, it's soothing. The last visit was to the Adrspach park with breathtaking nature and huge rock formations; also, I spent New Year's in Sumava – a national park where we had a chance to visit the Wolf reservation area. Breathtaking.
Q: What attracted you to Honeywell?
When I found out that there is an open position for footwear engineer, I knew I must give it a shot. I'd finished very specific studies that would not offer me many job opportunities back at home, in Estonia. So far, it feels like the right place to be, to have a chance to give and also to learn. Another positive aspect is the endless possibilities within the company itself, to develop yourself and change your career path if the desire comes.
Before accepting the role, I did my research and Honeywell Brno seemed like a great place to work: it has open-minded culture, a lot of diversity among employees, and as a technology leader, Honeywell gives equal opportunities to people without age, gender, nationality or any other difference. Besides, I really like the people around me – the skills and professionalism of my colleagues give me the drive to get better results.
Q: Did you move to Brno with Honeywell?
No, I was here firstly for studies and an internship. Then I decided to have my family here and now I am pursuing my career in Honeywell.
Q: What sort of things do you get to work on here at Honeywell in Brno?
I work for Honeywell's Safety and Productivity Solutions (SPS) business. My main position is to design safety footwear – but it's more technical than that. I have to have a deep understanding of the materials related to footwear, certification processes, what tests need to be executed and how to make sure our products will pass them. I am developing my own skills using different software to drive better results, for example, how to use software to show 3D footwear concepts that can be evaluated more easily and accurately.
In conclusion, I can explore and perform my work in so many different ways that it keeps my everyday work fresh, interactive and exciting. It means I can avoid the stereotype of a typical 'routine' office job.
Q: What kind of message would you like to share with the readers that you identify yourself with?
I think that nothing comes easy. I say that it is magical here, but in order to have it all, you need to put some effort in it, too – learning the language, having an open mind and being respectful will help with what, but of course, it can sometimes be a challenging expat experience. I found my place in Honeywell and it has been supporting my life and choices in so many ways.