Through Brno: Pulling an all-nighter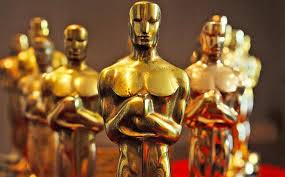 One thing that takes a bit of getting used to for many expats is the time change from their homeland to Brno. Australia is currently 10 hours ahead. Japan is +8. England is one hour behind Central European Time, and New York is six back.
My family, which lives in Washington state on the West Coast of the United States, is nine hours behind. That means that the Sunday Skype call at 7 p.m. in Brno is at 10 a.m. there, the end of the day versus the beginning. Whoever said you don't use math after school?
Unless you count jet lag, this time difference is not much of an inconvenience. However, it gets rough when important events happen and you want to watch them live. February, for example, has two annual all-nighters: The Super Bowl on Feb. 7 and the Academy Awards on Feb. 28. Both of them actually start the following day for those who want to watch in Brno.
I've stayed up all night many times in this city. World Series baseball games. Stanley Cup hockey games. Washington State college football games. Most of the time I am at home but sometimes we have a viewing party at someone's apartment and sometimes we are able to find a bar.
Last spring, a group of us started at The Immigrant for the Kentucky Derby – the post time is always 6:25 p.m. in Kentucky on the first Saturday of May and 25 minutes after midnight on the day after the first Saturday of May in Brno – and we got to see American Pharoah take the first step to his eventual historic Triple Crown. Then we moved to Arena Sports Bar, waited for several hours, and finally watched the more-hype-than-substance Manny Pacquiao-Floyd Mayweather "Fight of the Century" with about 100 people.
The groggy, somewhat otherworldly feeling of watching television until dawn always reminds me of those times in college when I had to pull an all-nighter to finish an essay or cram for a test. It's not easy to operate for the next couple days, but that is what coffee is for.
My favorite all-night viewing is American elections. I am a political junkie who starts every morning with the political drama of the front page of the New York Times. The election-night streams of data and statistics on CNN and BBC are like catnip. I still fondly remember watching the historic victory of President Barack Obama in November 2008. It would have been great to be in the US, but, somehow, it seemed even better to watch it unfold from the outside, from Europe. I was even up earlier this week to watch Obama's final the State of the Union address.
Of course, Czechs know all about late-night viewing. Many have fond memories of waking before the birds to watch the Czech hockey team beat the Russians, 1-0, to win the gold medal in the 1998 Nagano Olympics. On the other side of the world, I, too, was following the Czech team. The final was during prime time on the American West Coast, but the earlier games were all-nighters.
My friends and I had to convince a University of Washington bar to stay open until 3 a.m. so we could watch the Jaromír Jágr-led team advance past America in the quarterfinals (4-1) and Canada in the semi-finals (2-1, shootout). (I won money from Americans and then from a Canadian colleague; too bad I didn't know any Russians.)
Super Bowl 50: Sunday, Feb. 7.
The Super Bowl is the American football championship and an unofficial American holiday. One in three Americans watch the game. Billions of dollars are bet, a lot of it in office pools based on luck (and which always seem to be won by some woman in accounting who has no clue about football). People around the country hold house parties and power-pork on cheese dip and Buffalo Wings. Judging from the comments I have overheard in local fitness center locker rooms, the NFL is getting more popular here in the Czech Republic, too.

The Super Bowl is such a big event that whatever happens becomes international news. Remember when Janet Jackson had a "wardrobe malfunction" because Justin Timberlake ripped off part of her clothing? Exactly. Everybody does. This year's halftime musical guest is Coldplay. Don't expect bodice ripping – but you never know.
The Super Bowl is also famous for its commercials. Each 30-second spot costs more than $4 million. Established companies pay to keep their name prominent with clever commercials and, every year, a handful of young companies roll the dice in hopes of getting immediate name recognition for their new ventures. Nobody knew of Monster.com, for example, until the Super Bowl in 1999. That is when their advertisement — "When I Grow Up" – got people talking. The company developed traction, grew, and now dozens of people work in a branch office on Holandská street here in Brno.
My personal good-luck tradition has been to fill a pitcher with beer at a local bar and make homemade lasagna. It has worked, mostly. The Seattle Seahawks, my lifelong favorite team, annihilated the hated Denver Broncos to win the 2014 Super Bowl. It almost worked last year, too: the Seahawks were a small distance and moments away from another victory (this time against the scandalous New England Patriots) when their star quarterback committed what, literally, is one of the biggest boners in sports history. The Seattle offensive coordinator had wanted to be clever and called for a passing play instead of using the outstanding running back who had proven successful throughout the game; the quarterback threw an interception; game over.
That shot to the gut was especially tough because it was at 5 a.m. at the tail end of an all-nighter.
This year's game will be played at Levi's Stadium in Santa Clara, California. It starts at 30 minutes after midnight on Monday, Feb. 8, here in Brno.
The 88th Academy Awards: Sunday, Feb. 28.
The Oscars are known as the Super Bowl for women. The dresses! The hairstyles! The red carpet! The celebrities! Many rave about the glamour of the Hollywood event. Nobody gets tackled or bloodied, so I have my doubts.
The Revenant and Mad Max: Fury Road lead the pack in number of nominations this year. Bridge of Spies, Spotlight, The Big Short, The Martian, Brooklyn, and Room are also nominated for Best Picture.
Can Eddie Redmayne win the Best Actor Award for the second year? Or will Matt Damon win his first acting Oscar? Or will Leonardo DiCaprio finally win one?
The women's competition is all about the names. Either they are familiar — Cate Blanchett and Jennifer Lawrence – or strange — Brie Larson, Charlotte Rampling, and Saoirse Ronan.
You can have a betting pool on the Oscars, too. I used to lose $5 every year to the old ladies at the New York racetrack where I worked. Apparently, People magazine is a better prognosticator than the New York Times.
The main red carpet portion of the Oscars telecast starts at 1 a.m. in Brno on Monday, Feb. 29.