Expats are ready to help: They completed a nursing course for volunteers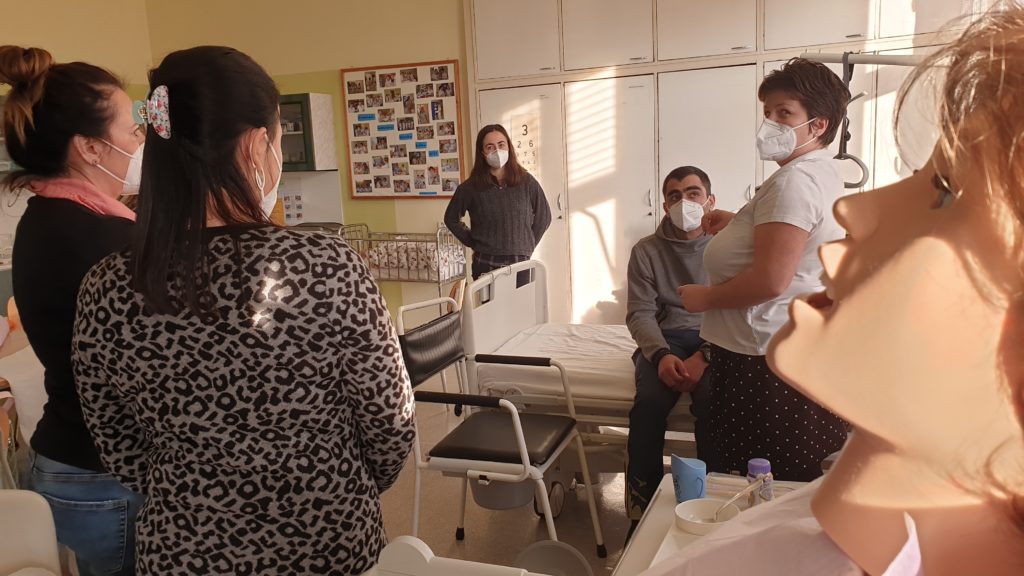 Czech is not necessary where there's a willingness to help. A group of expats from Brno proved this when they attended a basic Red Cross nursing course for future volunteers last Saturday. They are now ready to help in the 'covid' field hospital at the Exhibition Centre, but also in other places if they are needed.
More of these courses have taken place recently, but this time the explanation was translated into English so foreigners could join the volunteering efforts. "We've given foreigners the chance to sign up because they also want to lend a hand and help Brno in these difficult times," explains Ivo Válka from Uniqa, the main volunteer coordinator for the field hospital, who advocated the course.
The participants learned about patients' rights, the right methods of communication, hygienic processes, bed preparation, feeding,  positioning patients and the use of protective equipment. For some, these skills were completely new, others came with previous experience of volunteering in schools, social projects, war zones or natural disasters.
"The English-speaking volunteers could prove especially useful if the situation worsens again and medical teams from abroad arrive to help. Then these newly trained carers will also be an important link with knowledge of local conditions," adds our Katka Báňová who interpreted and helped to organize and promote the course.
---
Read a short interview with one of the participants with BrnoDaily here.