"Czech" Gifts Through Brno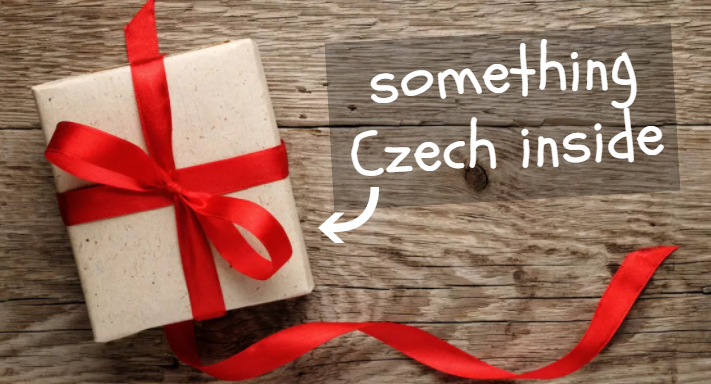 Whenever I have gone back to the United States for a visit, I have always encountered the same problem: What gifts should I bring?
I want something that people will appreciate, something that they will like, something that will remind them of me, and, especially, something that will say "Czech Republic." It's where I live and a defining characteristic.
So, as a public service for my fellow expats who may soon be planning to visit their home countries and who may want to give a present that is somehow connected to their lives in Brno, I have some suggestions.
I do not pretend that this is a comprehensive list. Please add your ideas and suggestions in the comments at the bottom.
Christmas Markets
Now is the absolute best time to buy gifts for your future travel because the city is filled with holiday market stalls that are jammed with interesting items. Small wooden toys. Interesting little knickknacks. Leather bags. These don't exactly scream "Czech Republic" or "Brno" but at least you will have a story behind it: "I got it at a beautiful Christmas market where they have sold vegetables since the Middle Ages and near a theatre where Mozart once performed as a child." These types of things are much harder to find during the stressful week before you leave for your trip.
Brno Tourism
The Brno Tourist Information Centre (Panenská 1 or Radnická 8) has a lot of good stuff, but not much of it is very different from everything you have seen in Prague, Barcelona, and Tokyo. Nevertheless, there are all kinds of "Brno" items. Shirts and clothes. Pexeso memory games with Brno landmarks. Maps. Books. Magnets.
Hard Alcohol
One of the best ways to relay the taste of a land is through its alcohol. Vodka says Russia, Tequila is Mexico, and it will be really cool when your friends pull out a bottle of slivovice at their next dinner party: "Let's try some of the good stuff from my friend who lives in Brno, Czech Republic." Try to get homemade slivovice — and make sure it is sealed tight because you will have to keep it in your checked baggage. Unfortunately, you can no longer board an international flight with two-liter bottles of slivovice on either side of your backpack and a cigarette lighter in the middle pocket — as I once did prior to Sept. 11, 2001. Becherovka might be a better choice because there is generally less alcohol content.
Beer
Bringing bottles of Czech beer adds a lot of weight for about 45 minutes of experience. And, the extra half-kilo might cost you if you are bumping up against the airline's weight limit. Beer mugs are a great idea. Try to get authentic ones. Starobrno sells them at the brewery. (Despite the urban legend, surreptitiously taking your beer mug home from a bar is a crime. I think.) You can stuff socks inside to save space in your suitcase.
Sweets
Whenever my mother visits, she leaves with a full box of Tatranky. They are perfect little presents to give to colleagues. Chocolate is also a good choice. Orion and Opavia are the local brands. Maybe throw in some Kolonáda spa wafers, too.
Artwork
A small painting of a Czech countryside or a woodcut of a Czech castle is something that may fit perfectly into one of your relatives' homes. However, it can be difficult to travel with and, depending on the value, it may be better to have it shipped.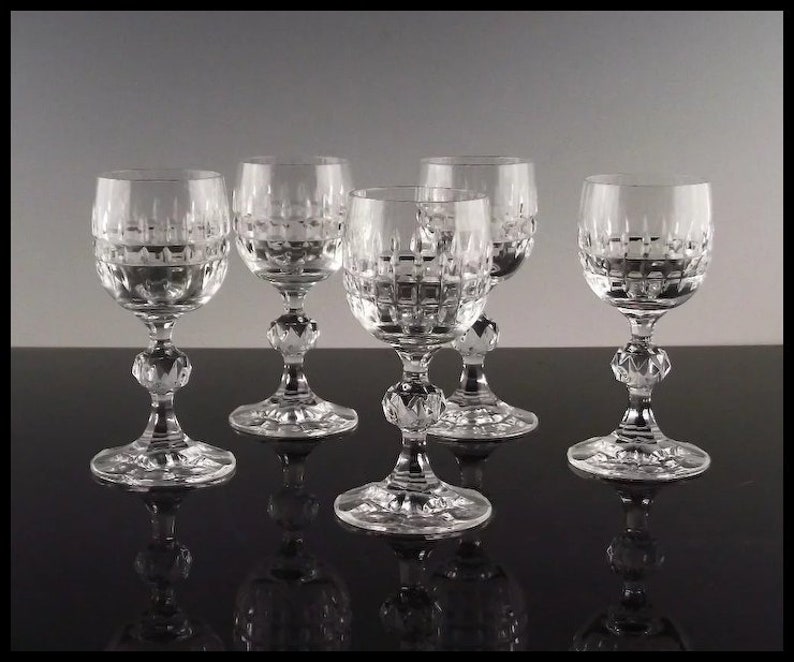 Czech glass and crystal
Czechs have been creating all kinds of different glass and crystal goblets and plates for centuries. If you are willing to pack it well, get some authentic examples of the beautiful craftsmanship. Czech Garnet or Bohemian Garnet are also good gifts.
Picture books
Coffee table books are great, but heavy. There are several dedicated to Brno and, of course, many for Prague and the entire country. A lot of them have English captions. I recommend getting a Czech-language version: you buy it for the photos and the Czech writing makes it more authentic.
Czech-English Fairy Tales
When my son was baptized, he was given "České pohádky / Czech fairy tales" (Edika, 2016) by Eva Mrázková. He's a bit young, but my two-years-older daughter enjoys hearing the stories read to her, either in Czech from the right-side pages by my wife or in English from the left-side pages by me. There is also a CD for the audio.
Literature
Sometimes the best way to relay the atmosphere of a country is through its literature. Buy the English-language versions of a famous Czech book: "The Good Soldier Švejk" by Jaroslav Hašek; "Closely Watched Trains" by Bohumil Hrabal; "The Joke" or "The Unbearable Lightness of Being" by Milan Kundera; or even books that are set in or have scenes in Brno, like Simon Mawer's "The Glass Room" or "Mendel's Dwarf". Remember to sign the inside with something Brno-related to make it more authentic.
Krtek
One of the best toys that says "Czech" is Krtek. He is a black and grey mole created by Zdeněk Miler and he is available in all sorts of different shapes and sizes and on all sorts of different things. The small plush dolls don't take up much space in your suitcase. If you return home often, bringing yet another Krtek gets lame quickly; luckily he has a lot of friends.
Hedgehog in a Cage
A few years ago I gifted a little puzzle that served as a plot point in a popular comic strip named "Rychlé šípy". It is called ježek v kleci, or Hedgehog in a Cage. It is a tubular cage with a spiky ball in the middle. The trick is to spin the hedgehog just right in order to get him out.
Depending on where you go, there are a lot of things that won't work:
Don't buy DVDs, unless your destination is in the same DVD region. I learned this the hard way: U.S. players don't play European DVDs. (Of course, who buys DVDs nowadays anyways.)
Don't buy appliances or electronics that use European electrical plugs. It's not worth also getting an adapter.
Some foodstuffs are illegal to bring into some countries. I can attest to the fact that salami, for example, will be confiscated. The fine can be huge, so smuggle at your own risk.
Have a safe trip and I hope your friends and family enjoy your gifts.