Expats received a warm welcome from the Mayor
Last week, a number of representatives of the expat community in Brno were invited to meet the Mayor, Markéta Vaňková, in the beautiful halls of the Town Hall.
The evening was a symbolic welcome to Brno; an acknowledgment from the city hall that it sees the value expats bring to the city we all now call home.
"It is my hope that Brno will enrich your life as much as you will enrich the life of Brno. And that you spend a very happy time in Brno – perhaps even a lifetime," these are the words the Mayor closed her welcome speech with. 
A wonderfully eclectic group accepted the invitation: researchers, businessmen, managing directors, academics, musicians, dancers and writers; and hopefully, they all had a lovely evening out of it!
We thank the wonderful people from Brno Smart City for helping us make this opportunity happen.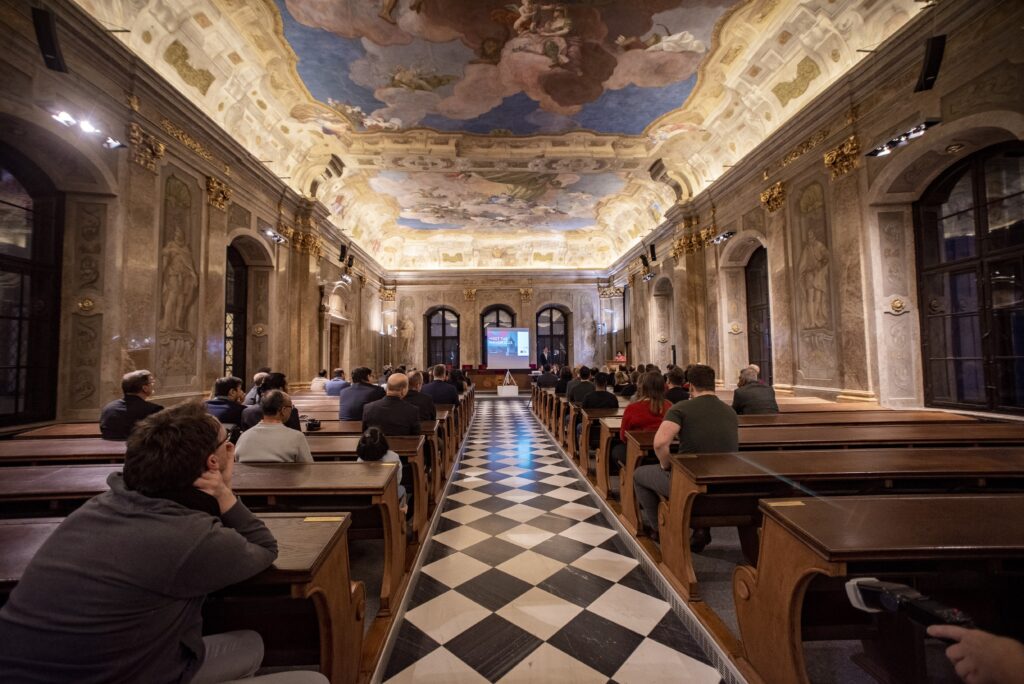 ---
Photo courtesy by jirilubojacky.com