General info
With over 400,000 inhabitants, Brno is the Czech Republic's second largest city after Prague and as the saying goes, We're number two – we try harder, and it shows. The city has invested a great deal into its own development in recent years, putting it on the map in many different ways.
Being Central Europe's most central city makes getting to and from Brno extremely easy, with numerous bus, train and plane connections to Europe's other major cities, including Vienna, Budapest, Krakow, Berlin or London.
Industrious and innovative
Brno has a long history of invention and technical thinking. This probably explains why many global companies were either founded here or chose to build major research centres here, creating an environment in which any skilled worker can pursue a successful career.
In addition, Brno prides itself on its ability to help young ideas develop through a rich network of entrepreneurs and innovators, with four different technology incubators and significant financial support from both local and foreign sources.
Educated and worldly
Speaking of young, Brno boasts a total of 10 universities (5 public, 1 state, and 4 private), serving a total of almost 65,000 students  (17% of the city's population), of which one in five are foreigners.
This student population not only attracts new opportunities in the form of prestigious academic competitions, public projects and conferences – it also keeps the atmosphere fresh, lively and enjoyable.
Cultured and fun
The city's heart beats with culture, both modern and classic. Brno has various theatres including an English-speaking one, two opera companies, an international ballet company and countless music venues and clubs, not mentioning a multitude of freely accessible cultural events taking place in the streets. This is also where you will find the world-famous, modernist Tugendhat Villa (a UNESCO World Cultural Heritage Site) and 1800+ other cultural monuments.
Beyond theatre and music, the young population of Brno ensures a strong, steady flow of fun, new ideas and concepts. There is always something new to experience here, whether it's a music, film or design festival, an interesting café (we have over 170), or one of the city's novel bars, some of which have even become globally recognised.
Comfortable and safe
Not only is Brno a friendly and hospitable city, with over 50 public parks and nearly 3,000 hectares of accessible woods, it's a very green city as well. On top of that, its 24-hour public transit system is made up of 11 tram lines, 13 trolleybus lines, 51 bus lines and 1 boat line to get you almost anywhere you need to go without car.
The Czech Republic was recently ranked the 8th safest country in the world – that's safer than even Switzerland! Medical care here is also very affordable and with the highest doctor-to-patient ratio in the country, Brno is the perfect place to make use of it.
Many resident expats also appreciate Brno as a family-friendly city, with plenty of playgrounds, facilities and programmes to enjoy with children. There's also the Expat Spouse Programme, offering its support to those who join their employed partner in the city.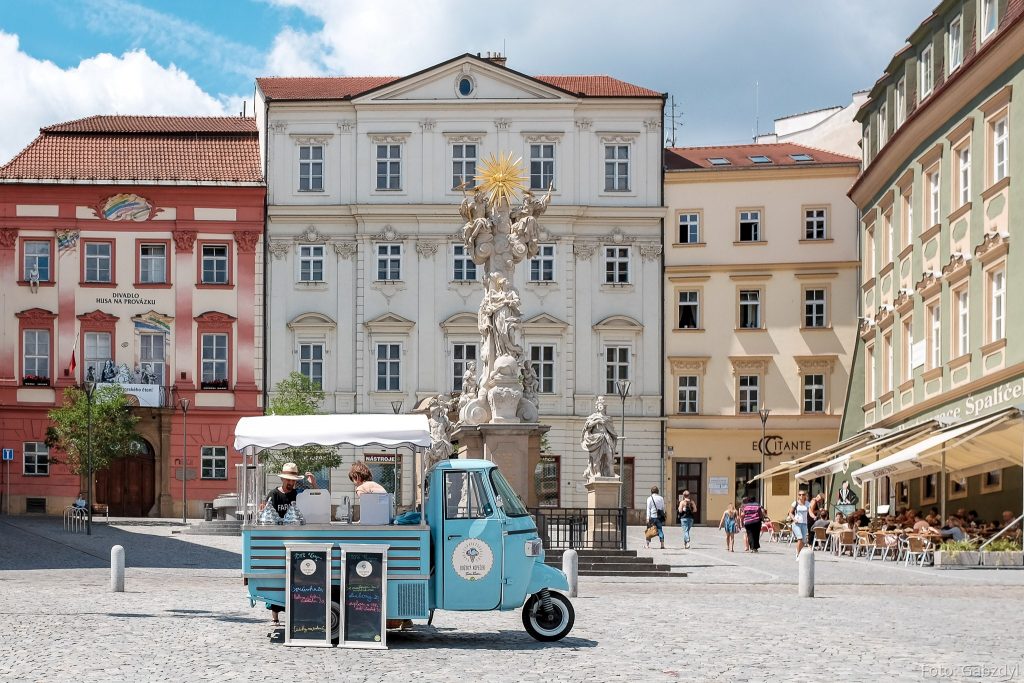 Thinking ahead
Brno is already an ideal place for expats to pursue a career, raise a family, or do whatever happiness means to them, and local institutions and authorities continue to make it even better:
Brno's Tourist Information Centre recently launched an extensive project to help both locals and foreigners experience everything that Brno has to offer. See for yourself on their website: GOTOBRNO
Live. Study. Work. in #brnoregion
And of course, the Expat Centre is here. We will help you find your own reasons to love this city.