Lunch files: Vietnamese market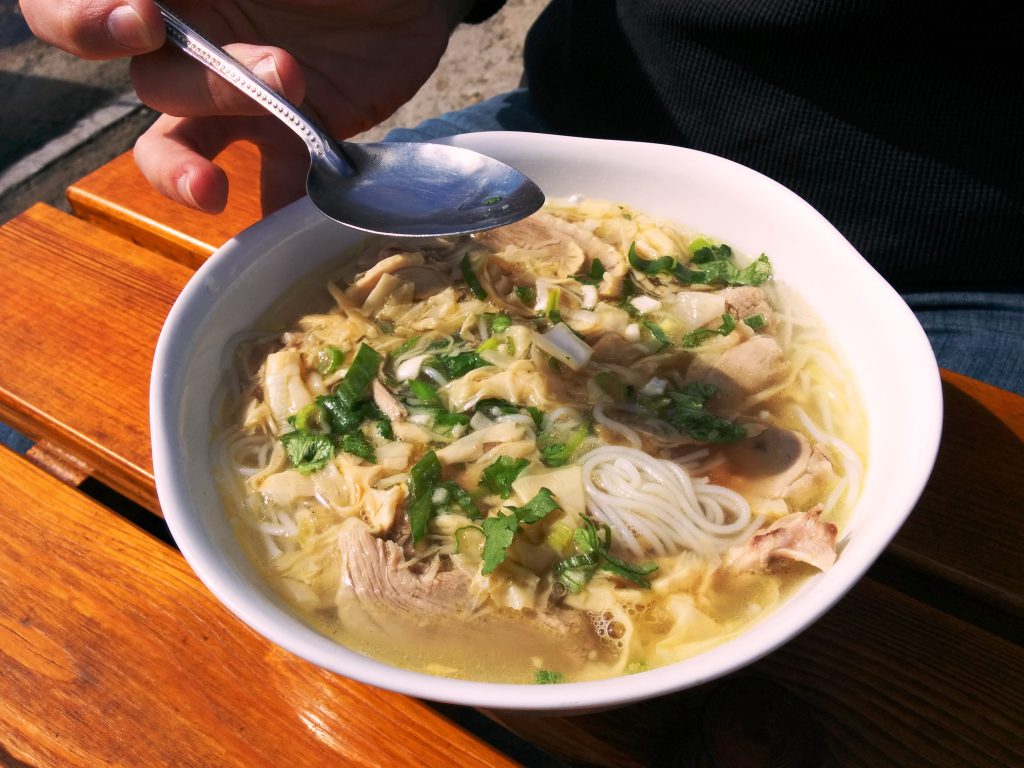 This one is out of the way, but it's worth the trip. Especially if you are into something different. For those of you who like something different, this is the place to be. Especially if you like to cook as well.
For those of you who haven't heard of it, the Vietnamese market is an institution here in Brno. This is where all the crappy rip-off shoes and cheap clothing you see under the train station comes from. Walking in, you'll see acres of leggings, plastic plants and creepy mannequin parts.
But the real gem is the little shacks on the side. There you'll find a couple of food stalls sandwiched by a couple of shops. This is where I head straight away (I don't need any more baby mannequin arms). Your best bet is to go when the sun is out. The food stalls all have picnic benches. If the weather is bad, it's tough to get a table inside (especially if you are more than two).
There is one main reason to go to these places; Pho. Pho is a traditional soup made up of a thick broth, rice noodles, strong flavor and good meat. This is the closest to authentic pho you are going to get.
The soups here are fantastic. I like to go to the middle stall, but they are all pretty good. My favorite is the duck pho. There are plenty of other options there. The roasted pork and tofu with rice noodles are great choices as well.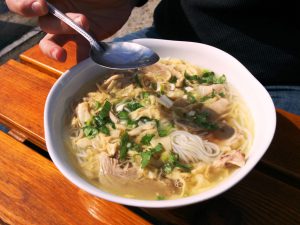 If you like to experiment in the kitchen, the shops are great, too. They have great prices on coconut milk, frozen shrimp and all the good sauces you can't find in the shops (the only places I've found decent fish sauce and sriracha).
Everything is cheap as it is delicious. It's a fun little siesta if you have the time to sneak away during the day.