Four startups presented their business. Will it be you next time?
How was our 3rd business meeting? In short: productive! But in more words:
Last week, we met at TechNest and had four selected startups presenting their business plans to five mentors and business angels: Petter Frisell, Jan Všianský, Karel Fuksa, Luděk Kuhr and Vlastimil Veselý, who then reacted with comments, advice and recommendations.
In total, we had received 28 applicants, from which we then selected four. Out of those, three were technology projects, one a family business. Each representative had only 10 mins (we were strict about that) to explain the basics of his/her business – which needs their products or services address, who is their target group, how they (want to) make money, etc. Here's a short overview for those who may be interested to offer them some kind of cooperation:
Augmented reality photobox software for Android & iOS Devices. We provide unique B2B software which can be used on all kinds of events & promotions for advertising & entertainment. It can be used either stationary (on a tripod with preview monitor) or mobile in the hands of promoters.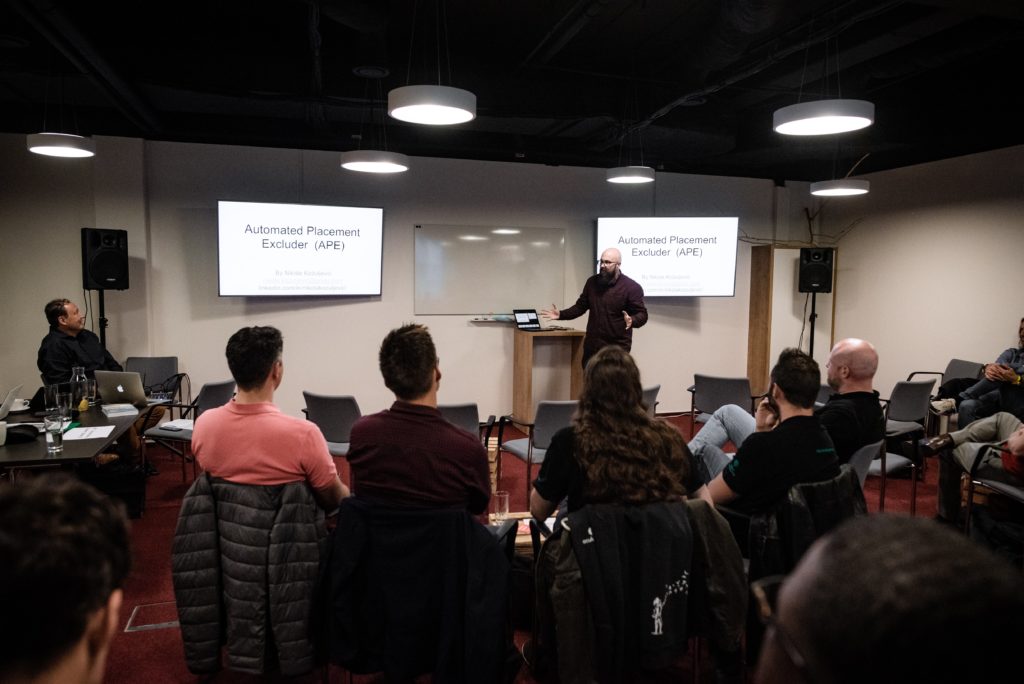 APE allows for easy Google Ads placements optimisation for maximum campaigns ROI, value and performance. APE looks into key performance metrics and the active placements and by preset rules excludes the bad ones for maximum efficiency

A voice-activated companion for videogames. 90% of gamers never finish the video game they play. This real-time voice-activated guide will help players through tricky sections of the game.

Manzelka Africka (Simon and Fanta Safaris) by Tshepo Fantová (Botswana)
Travel agency offering African safari packages to Botswana, South Africa, Namibia and Zambia. For honeymooners, groups or families.
---
We are likely to call for new applications early next year – we're aiming to have the next event of this kind in late spring again.
If you intend to apply, please have in mind the following: when filling in the application form, be as specific as possible and avoid too general descriptions. At best, include a link to your website, or as much detail as possible. You will increase your chances if you manage to mention the information that'll sell the uniqueness and potential of your business the best.
Hopefully, you'll get some idea about the atmosphere from the pictures; it was welcoming and relaxed. All the attendees had a chance to consult their ideas with the mentors over a glass of wine.