Plenty of Drama in Brno
When it comes to foreigners, Brno has recently experienced a rather impressive boom in drama. The good kind, to be clear: fun costumes, passionate actors, excited audiences. More than ever, theatre is available for English-speaking spectators and actors.
Goose on a String
A brand new initiative of the Goose on a String Theatre ('Husa na provázku') has caught our eye. Select plays will be presented with English subtitles. For February, it is the 'Dynasty' by Stefano Massini. Browse their website.
Dynasty: A fascinating portrayal of a German Jewish family which cuts right through to the heart of American history, capturing the story of capitalism in a stunning tour-de-force.
Expat theatres
Some English-speaking theatre groups with a long history of performing are still here to take on the stage: Masaryk University English Department student group The Gypsywood Players continues successfully. Follow their Facebook page.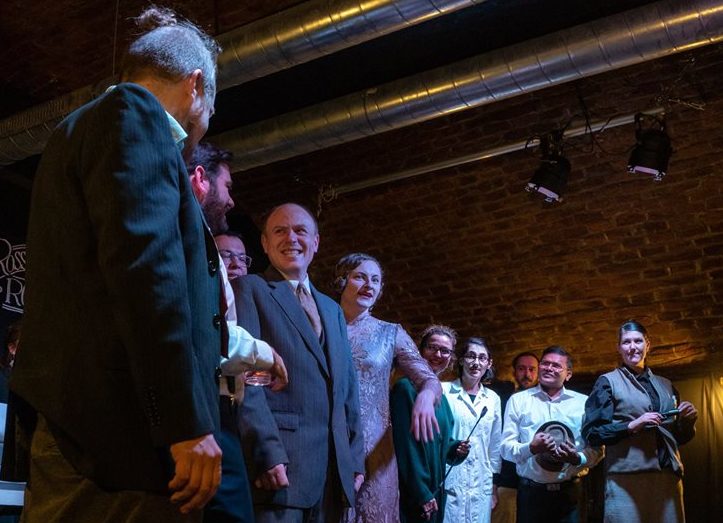 Czech Theater's first performance was Karel Čapek's RUR, the play that introduced the word 'robot' to the world. They are rehearsing Jenůfa (Her Step-daughter) now. Anyone can participate – the auditions take place this weeked (2-3 Feb, FB event).
And there are also new theatre kids on the block: Czech Theater bridges cultures by making Czech plays accessible to non-Czech speakers, while B.E.S.T. divadlo focuses mostly on post-WWII authors from the UK and US.
The last play performed by the B.E.S.T. divadlo was A Walk in the Woods. The play finds two nuclear negotiators – a Russian and an American – in the forest around Geneva stumbling their way toward a treaty and wondering if the world is actually interested in surviving.
And that's not all!
Cimrman English Theatre, occasionally in Brno, introduces the very essence of Czech humour to English speakers.
Divadlo Kjógen does the same with traditional Japanese farce – in Czech but great fun and perfectly understandable nonetheless.
Some of these companies were funded or are run by expats themselves. Follow their website and channels to keep yourself posted for their upcoming performances.